Setup
After you install BudgetSheet, the setup script should run automatically. If it does not (or if it does not finish), open the setup menu at Add-ons > BudgetSheet > Setup > Setup Everything..., pictured below.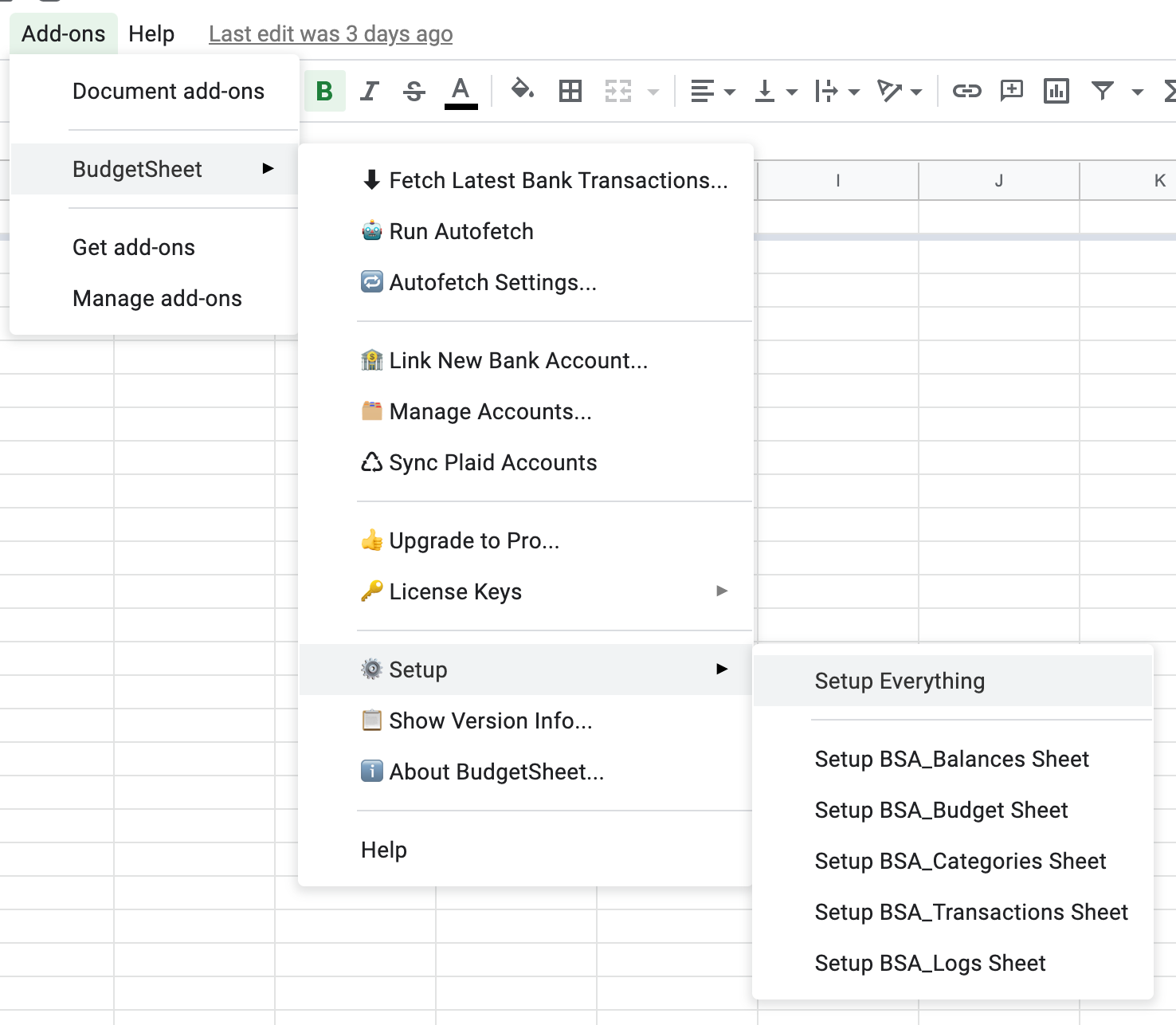 The setup script will create and format all the necessary spreadsheets for you to use BudgetSheet. The default spreadsheets that are created are:
BSA_Budget [User Sheet - Editable] - The main budget spreadsheet, setup for one full calendar year
BSA_Categories [User Sheet - Editable] - Has the list of allowed categories for transaction categorization (you can add your own as new rows)
BSA_Settings [Core Sheet]- Holds all the required settings, Plaid API keys, etc.
BSA_Transactions [Core Sheet] - Holds all bank transactions, sorted by date
BSA_Log [Core Sheet] - System log sheet of actions performed (useful for debugging)
If the default spreadsheets or the budget spreadsheet does not suit you or meet your needs, feel free to modify them or create your own! The only core sheets required are BSA_Settings,BSA_Transactions, and BSA_Log. BudgetSheet puts your own banking data in your own spreadsheet, with no restrictions!
---
After the initial setup is complete, link your Plaid account.